Credit Law Center
---
Credit Law Center
My name is Rachel Pacheco and I am a credit analyst at Credit Law Center, Our attorneys at Credit Law Center fight for consumers rights.
The FTC reports that over 70 percent of American consumers have mistakes on their credit reports. Our firm assists consumers in disputing questionable information on their credit reports and demands that the accounts be deleted if they are not 100% accurate.
Consumers are protected by the FCRA (Fair Credit Reporting Act) and when we find violations we use them as leverage to get the items deleted. With over 13 years of litigating consumers rights cases we have perfected the dispute process and documenting violations. The best part of all is that there are never any upfront fees and you only pay for the deletion or corrections of an account!
Please contact me for a free consultation to allow me to show you how we can help improve your buying power!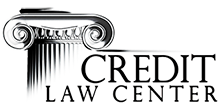 Credit Law Center
4041 NE Lakewood Way #140
Lee's Summit, MO 64064
RachelP@creditlawcenter.com